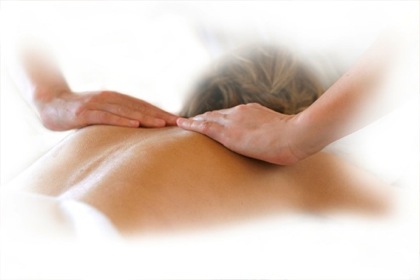 Gentle and comforting, the benefits of the Californian massage are relaxation, well-being and serenity.
This massage relieves stress, both mentally and emotionally and relaxes and eases muscle tension. Thoughts disappear as you experience deep relaxation.
This massage is perfect for relieving daily stresses, feeling more energetic and helps to support your immune system.
Your session :

Each session is centered around a 'made-to-measure' concept, tailored to your requirements. We begin the session with a discussion to target your needs and end with an exchange aimed at consolidating the benefits of your treatment and its long-term effects.
Session by appointment :

Dress : underwear
Only top quality essential and organic oils used
48 hours notice is required when changing or cancelling an appointment to avoid being charged for the session.
Cons-indication :

If you suffer from lesions, inflamed muscles, any autoimmune condition such as cancer or sida the session is not recommanded. If you are in pain you are advised to contact a doctor before any treatment.